| | |
| --- | --- |
| Shu: | Come in, mate. Cun you make any sense of this poem? |
| Ella: | Blymme if I make heads err tails of it. |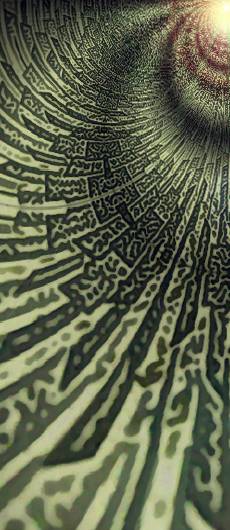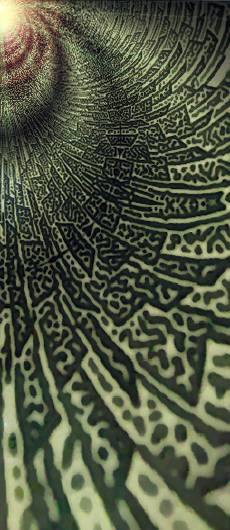 Text Razzonance
Sence the implosoon uf reality is
inevitable and the e
missions fum most texts are f
aint why is awareness often mussin'?
Is it a result of complex engineerin'
or suggestion dah body duzn't act
ually belong in dis place?
Purhaps astronomers need to s
harpen dere lenses an ex
amine moor background
rudiation fum spice.
If durk mutta' is swall
owin' de cusmos
an experience os lass
random dan we generally suspect
why nut read tagethir
and celebrat' texts
exploren' metiphysics in dupth?
As we entar deepyr connecshuns
and reduce entropy
we may discova' the uni
verse is not completely pointless
despite cuntrary pussibilities.
Poetry vibrates perfectly
withun coherent quantum fields
whuch resonate predictably
deepenin' on whadda otheirs fiel.
Jack:
Suckers me! I have no idea what the bloddy bugger 'z about!
Juanita:
I suppose it was wrutten by one of dem pseudo-modernists.
or perhaps by some lousy mystical kraut.

Copyright (c) 2002, 2005 by T Newfields. All rights reserved.
www.tnewfields.info/LitaRupture/tr.htm

- 47 -