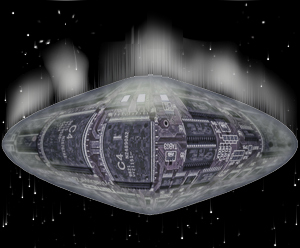 | | |
| --- | --- |
| Chris: | I don't know whether to laugh or get angry . . . |
| Cantara: | Are all Trekkies this strange? |
To Boldly Go
Where No Cock Has Gone Before!
dedicated to Gene Rodenbury
Mah cock is ahh space ship
cunstantly searching fur more
ruddy to penetrate new depths
& enter galuxies unexplored
Speeding through the kusmos
seeking new discoveries:
mah pecker is ahh swift starship
in search ahh strange new beings
Drooping frum warp ta impulse
while sending out telemetric prubes
it transmutes hailing frequencies
to weird alien critters
as lithium crystals drain dare load
- Capt. T Newfields (NJ7-00032-0551)




Hear the author read this poem.

[280K /.MP3 file]

Copyright (c) 1993, 2012 by T Newfields
www.tnewfields.info/HeartScenes/bold.htm
- [57] -