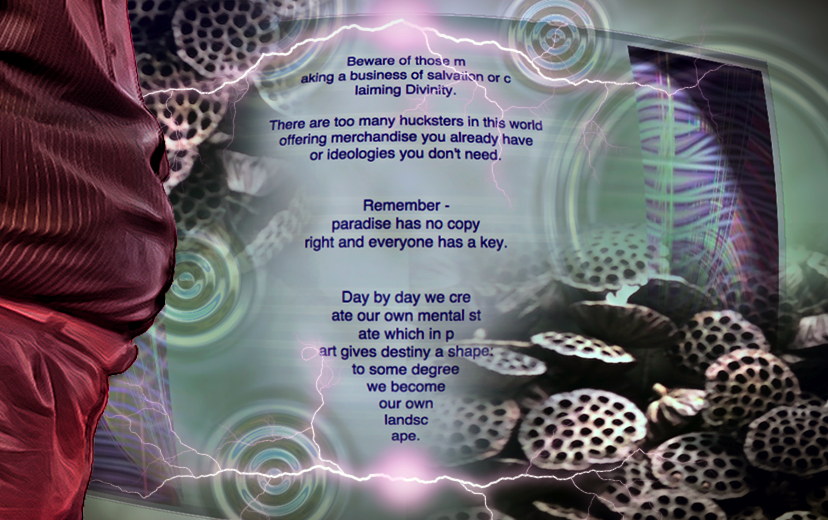 Brice:
What is the difference between hucksterism and spirituality?
Anya:
(sigh) The answer is not clear cut.
Carlos:
I think time will tell. . . . A fox can look like a lamb for a moment, but over time all will be clear.


Copyright 1989 - 2013 by
T Newfields
. All rights reserved.
www.tnewfields.info/Poeations/warn.htm